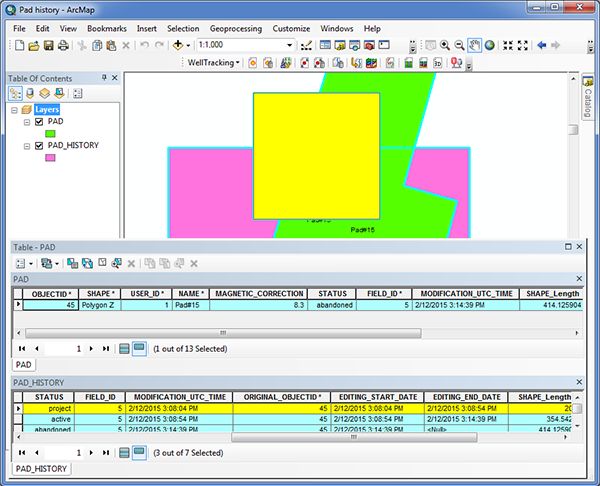 Pad editing history
The project geometry of the pad area is a square. After the pad construction on site, the project pad area is updated and these two geometries are recorded to the Pad editing history feature class table.

Wellhead correction history
To keep the geodatabase current, the project wellhead is corrected based on the field observation data.
The wellhead location before and after such correction is recorded in the Well editing history feature class.