Automation of exploration and survey works via 60 spatial data processing and geoprocessing tools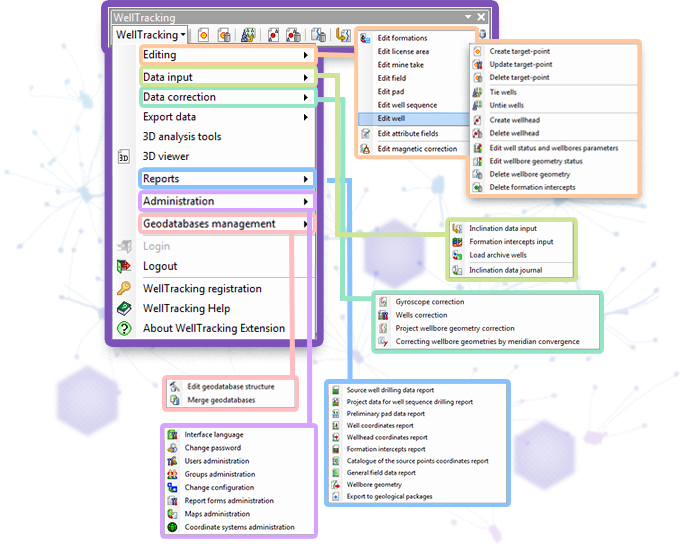 All tools are grouped based on different tasks they are intended to solve:
wellbore site design;
monitoring lease boundaries compliance;
getting coordinate data to preform drilling;
correcting data after drilling;
processing telemetric data;
calculating coordinates of formation;
well tops etc.
Versatile WellTracking toolkit automates all tasks related to manage life-cycle of the well allowing to control all stages of the drilling process. It keeps your drilling data organized, updated, and verified.
Unified calculation methods, unified data format, and input data verification result in creating complete and accurate well site model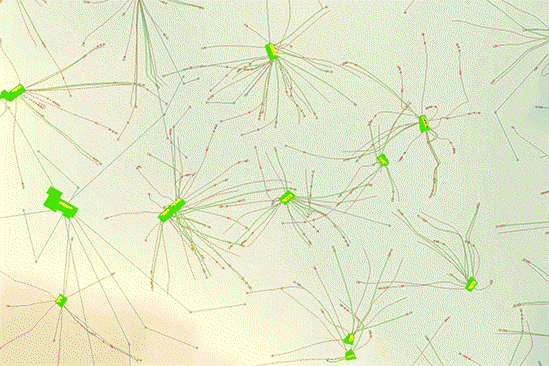 The accurate well site model allows to prevent wellbores crossing or breaking lease boundaries.
With a three-dimensional model of the well site you get:
unified spatial data storage;
unified coordinate system for work;
with drilling data;
comprehensive picture of the well site.
Precise coordinate positioning of bottomholes and wells trajectories allows minimizing potential technological and human factor risks while performing drill works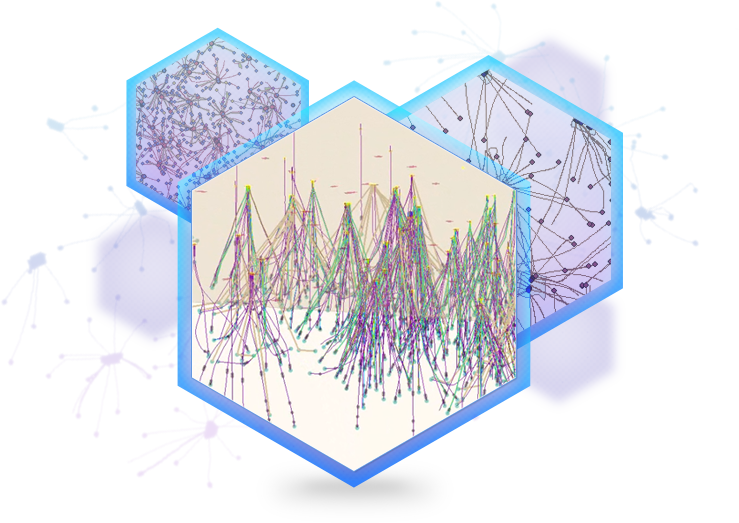 The high density of existent wells requires the most accurate and precise wellbore positioning. Knowing the accurate position of the bottomholes allows to
prevent crossing of new wellbore with already drilled ones;
calculate the most accurate location of the bottomhole relative to the specified project target-point;
prevent breaking lease boundaries.
Correct coordinate information allows minimizing the above mentioned collisions and so perform drill works as provided by the scheduled direction.
Managing user privileges to access coordinate information stored in the geodatabase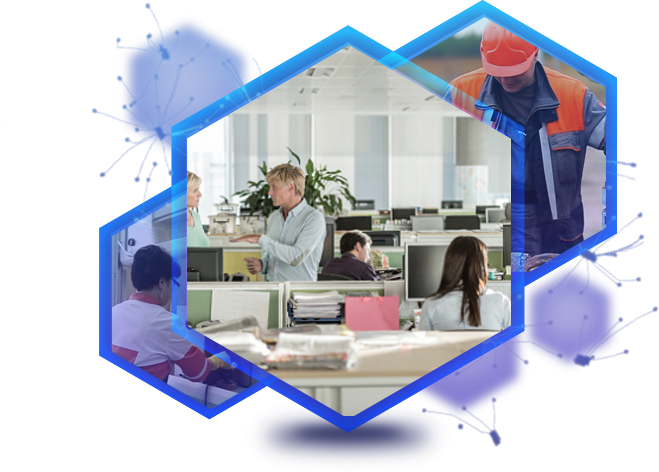 Managing user access to sensitive service information can be done both at the geodatabase and at the extension levels.
Access privileges at the geodatabase level are managed via ArcGIS Server based on the user role in the system.
Access privileges at the extension level are divided into administrator and user privileges. To make the work more comfortable, WellTracking provides option of combining users with the same privileges into the functional groups. At that each group has access to specific WellTracking tools only.
Maintaining survey records at all stages of drilling process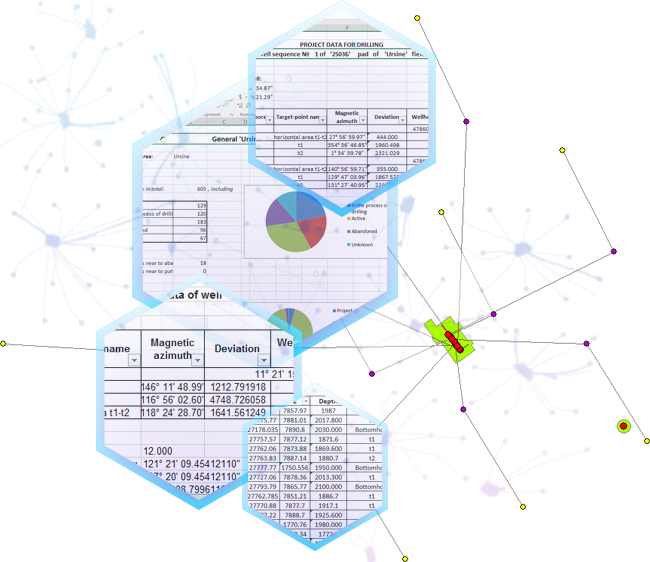 WellTracking provides different types of reports, that can be generated at each stage of survey works:
The Source well drilling data, the Project data for well sequence, and the Preliminary pad data reports are generated at the well design stage;
After completion of drill works the Well coordinates, the Wellhead coordinates reports, etc. are generated;
The field construction is supported by the Catalog of the source points coordinates report;
The General field data report contains general statistics about all wells drilled in the selected field.
With the above reports the complete drilling workflow is properly maintained.
Options to process actual and archive drilling data using unified calculation methods applicable in survey industry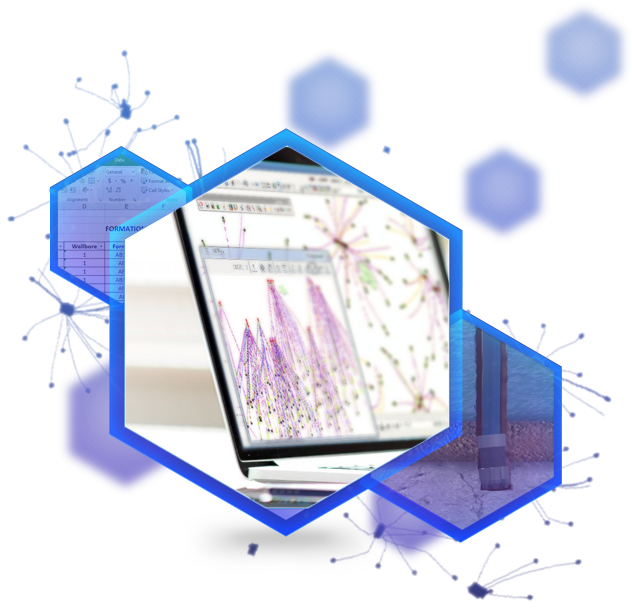 Construct wellbore geometry using available calculation methods:
Method of the average angles;
Method of the curvature radius calculation;
Balance tangential method.
The wellbore geometries are loaded to geodatabase in .shp, .inc, .las, .lst, or .xlsx formats.